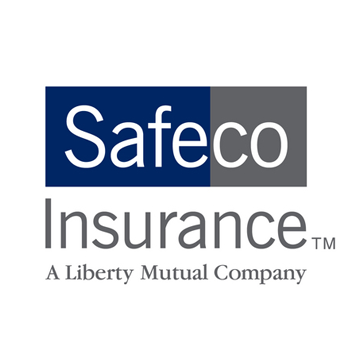 Safeco
If consider the Full Glass coverage options offered by Safeco car Insurance firm, it implies while you've this kind of coverage, it'll offer brand new door windows or windshields at no cost to you. Your replacement coverage applies to any kind of the damage; it can be either small or big.
Insurance Coverage
Safeco Car Insurance provides a standard insurance policy to cover all the essential liability scenarios that are required by law in all the states of the USA. It insures you against damage caused to you or your vehicle in the event of an accident. This includes the two circumstances in which either you may be driving the vehicle or someone else.
Safeco offers policies to enhance the scope of your coverage by safeguarding you and your vehicle against accidents, injuries, emergencies and repairs. What sets Safeco apart from the rest in the market is their unique deliverables-
●       First Aid Reimbursement
All of Safeco's policies include a $10,000 reimbursement for first aid provided to an opposite party in the event of an accident.
●       Accident Forgiveness
This added bonus includes the forgiveness of an accident which might occur after years of safe and rule-bound driving. The underlying terms of this bonus is however, subjective to Safeco's conditions.
Decreasing Deductible
Absence of claims can benefit you with a gradual reduction in deductibles worth $100 and up to $500. This is effected with every subsequent annual renewal of the policy.
Affordability
Safeco Car Insurance quotes largely depend state-wise due to the different governmental regulations. However, there a ton of ways offered by the company so that you can find the right balance between price and value.
●       Package Deal - Safeco offers a discount of up to 15% if you combine your house and car insurance policies.
●       Drive Safe - Safeco rewards safe drivers with rewards in terms of discounts and reduction in deductibles. As their name suggests, a safe car and abiding by the rules without any violations can land you with lucrative discounts making your policy all the more affordable.
●       More Cars, Less Pay - Safeco offers extensive discounts as you increase the number of cars insured under the same policy.
●       Drive Less - Safeco offers up to 20% discount for low mileage. So if you rarely take out your car, you can insure it for a lot lesser.
Customer Satisfaction
Safeco Car Insurance offers an all round customer experience with a strong and efficient support staff. Cheapest car Insurance is a sensitive business and Safeco ensures that its customers are provided the best solutions to your doubts and queries. They are responsible for a list of things like:
●       Changing policy limits
●       Updating mailing addresses
●       Tracking and managing claims
●       Setting up payment methods
●       Easy and quick cancellation of policies
Survey Review Data
Financial Stability
Safeco Car Insurance reviews all the elemental factors a policy holder looks for. The coverage plans provide a comprehensive coverage that deals with everything from vehicular collision to hail damage. All of this at affordable prices and a list of discounts offers you a widely stable policy plan to cover all your assets and interests financially.
Contact Info
175 Berkeley Street, Boston,
MA 02116